• In 1995 Alan Corry was asked to provide music for a concert in aid of Tor Bank Special School, Dundonald, to raise funds for the school and also raise public

awareness of the school's role in the community. Alan made contact with a number of friends from various brass bands in the greater Belfast area and in September 1995 a group of approximately thirty amateur musicians performed for the first time as "Festival Brass", with Alan as their conductor. The concert, originally intended to be a one off performance, was a resounding success and a number of requests were received for Festival Brass to perform again. The members, encouraged by the success of this venture, decided to continue for the benefit of those in need. The band has raised funds in excess of £200k for various charities.

• Festival Brass now perform on average six times a year, and have shared the stage with many well known artists such as West End stars Jeff Leyton (Les Misérables), Joanna Ampil (Les Misérables), Alex Sharpe (Miss Saigon), Carmen Cusack and our very own Peter Corry.
• Festival Brass have also performed at music festivals in Spain on a number of occasions, as well as on a Mediterranean Sea cruise.
Festival Brass on social media
Festival Brass now has a presence on a number of social media channels. To visit our sites please click on the logos.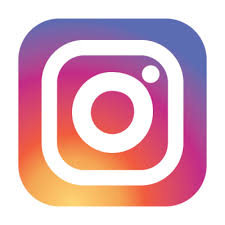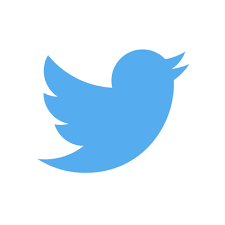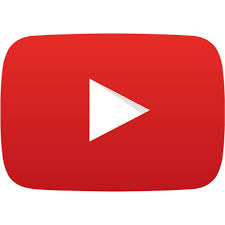 .
FESTIVE BRASS AND VOICE RETURNS ON FRIDAY 10TH DECEMBER
After a year's absence the annual Festive Brass and Voices concert returns on Friday 10th December 2021 starting at 7.45pm (doors open from 7.15pm). This year's concert will take place in Willowfield Parish Church, Belfast and will feature Festival Brass, vocal solist Marion Jordan and compère Alan Beattie.
Tickets are £12 each and avaiable from: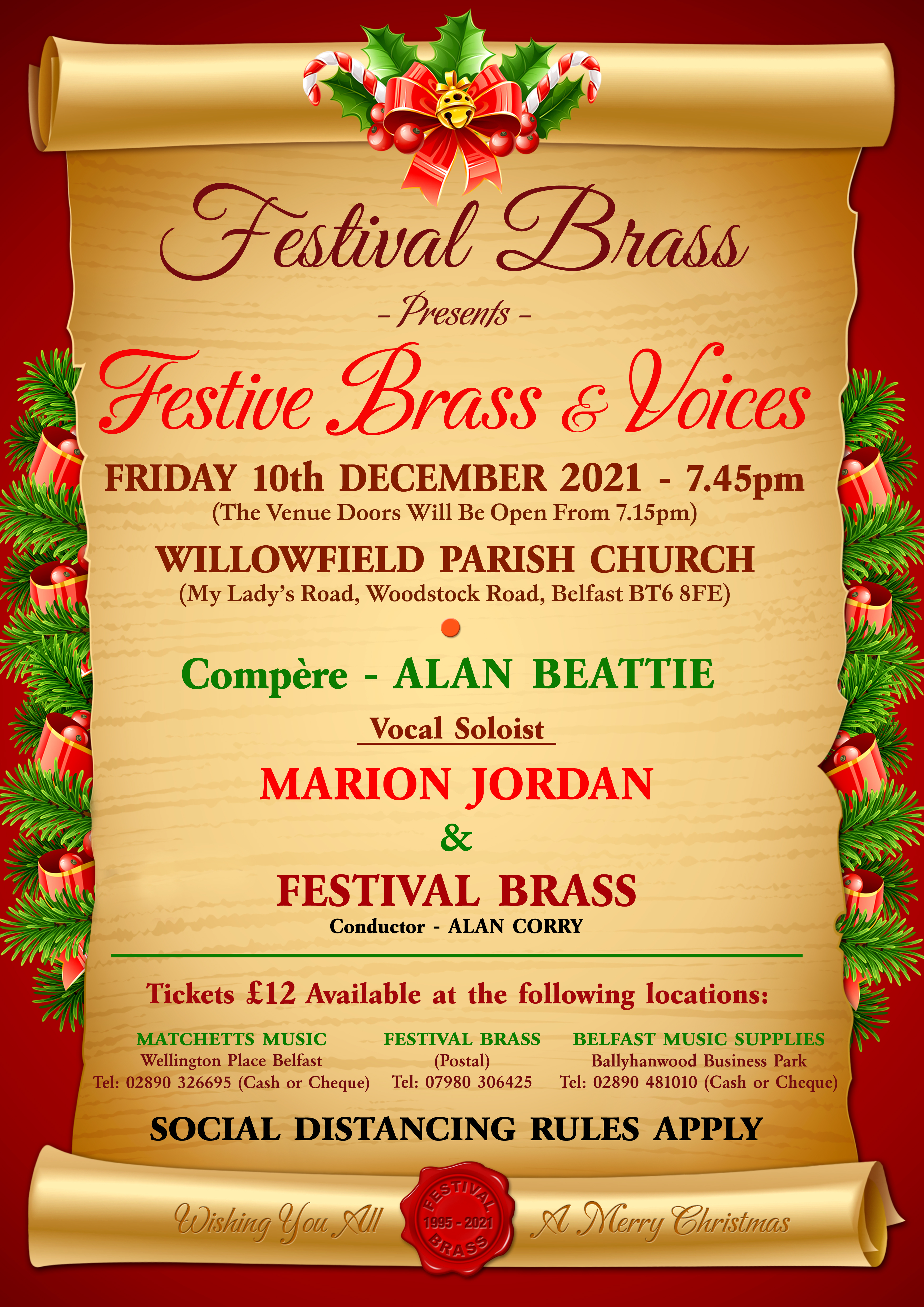 Matchetts Music, Wellington Place, Belfast (028 9032 6695), cash or cheque.
Festival Brass (0790 306425) postal.
Belfast Music Supplies, Ballyhanwood Business Park, Dundonald (028 9048 1010), cash or cheque.
Festival Brass performing in Holywood parish church on Saturday 27th October 2018.